Made to measure security products to secure your family and belongings.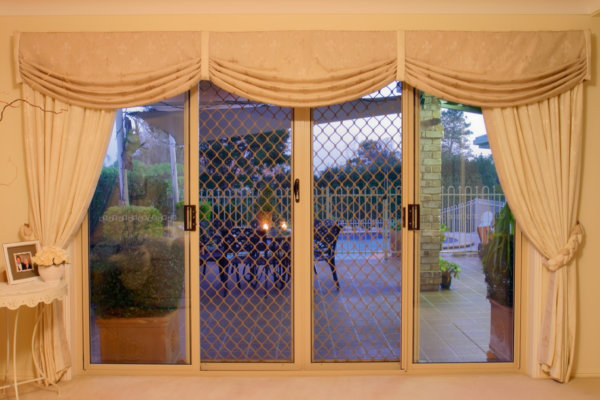 Security doors and screens provide a secure barrier to your home, protecting your family and your belongings. All our Security Doors & Screens are made to measure and are locally manufactured and installed in accordance with the Australian Standard.
Security doors and screens come in a range of standard colours which include powder-coated white or black and two anodised finishes, clear and bronze. Alternatively, your door can be powder-coated to match any colour.
Diamond Grille Security doors and screens are 7mm expanded aluminium mesh and insect mesh which is housed by an extruded aluminium frame.
Security Doors are available in hinged and sliding varieties. The door is fitted with a quality security standard lockable handle set, three tamper resistant hinges and a self closing device.
Security Doors can be supplied with optional extras including triple point lock (which we strongly recommend), pet doors, privacy snib plate, privacy mesh, water closers, and heavy duty pet mesh.
Security Screens can be fitted to most window types and can secure a variety of situations which require enclosing and securing.
We also can arrange standard Insect screens for you if the Diamond Grille is not required.