The Luxaflex Curtain Collection is the perfect finishing touch
adding a visual element of textural depth and dimension to transform an interior space, whilst offering a level of practicality at the window to enhance your home environment. Designed to effortlessly layer and coordinate with Luxaflex Window Coverings, our carefully curated fabric collection delivers an eclectic range of high-quality fabrics and styles to help you complete your custom interior look.
Enjoy the varying beauty of sheer, solid or room darkening fabrics with an array of lining options to transform the light entering your home. Tailor your look and create a subtle or dramatic statement with our range of classic and contemporary heading styles and hardware options. Designed for convenience and enhanced child safety, choose from manual or motorised control options including PowerView® Motorisation for a smart home solution.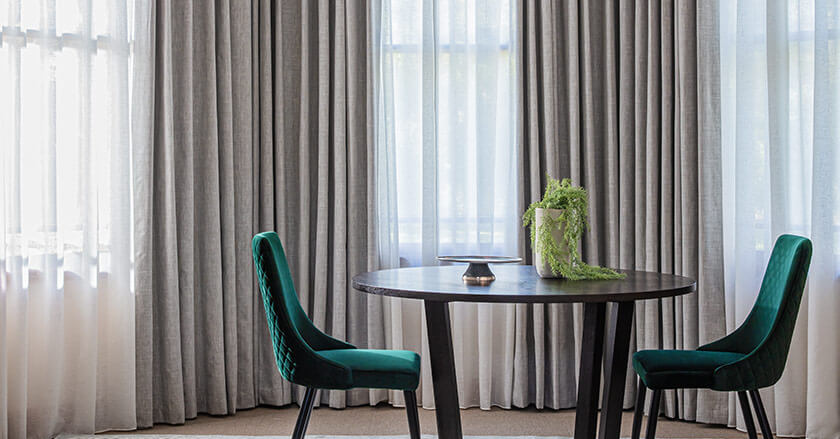 The Finishing Touch
Curtains can transform and enhance a room's environment. Seamlessly framing windows, they create the illusion of height and add a layer of warmth and softness to a space.
Pairing curtains with the right blind or shade can assist with energy efficiency and help achieve the perfect balance of view-through as well as day and night time privacy.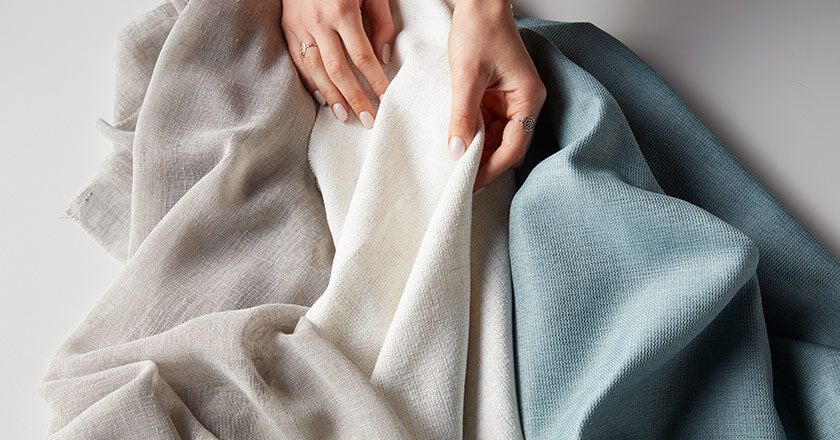 Beautiful Fabrics
Our carefully curated fabric range has been hand selected by our dedicated in-house design team to deliver an extensive colour palette and effortless patterns, plains, and soft textural sheers to easily layer into any space and create a beautiful lasting interior.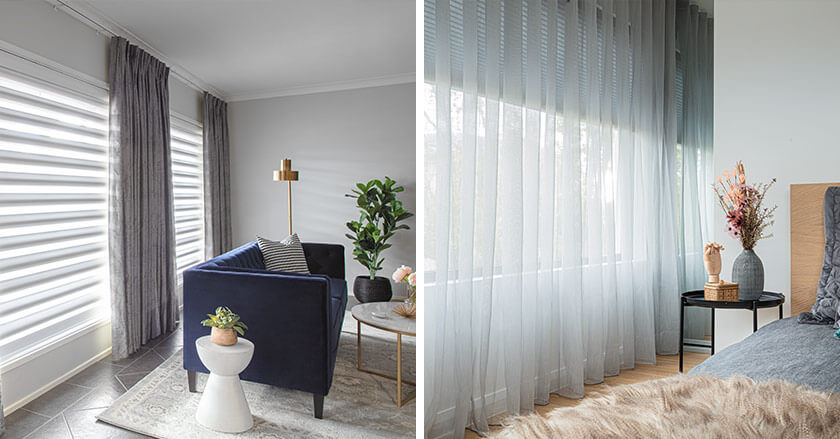 Sheer & Blockout Curtains
Each fabric within the collection provides different levels of light control depending on your needs.
Sheer curtains feature a soft, lightweight woven fabric that elegantly diffuses sunlight to naturally brighten up a room while also retaining some daytime privacy. Ideal for living and dining rooms, they add a modern layer of softness to the space and are great for layering over window coverings.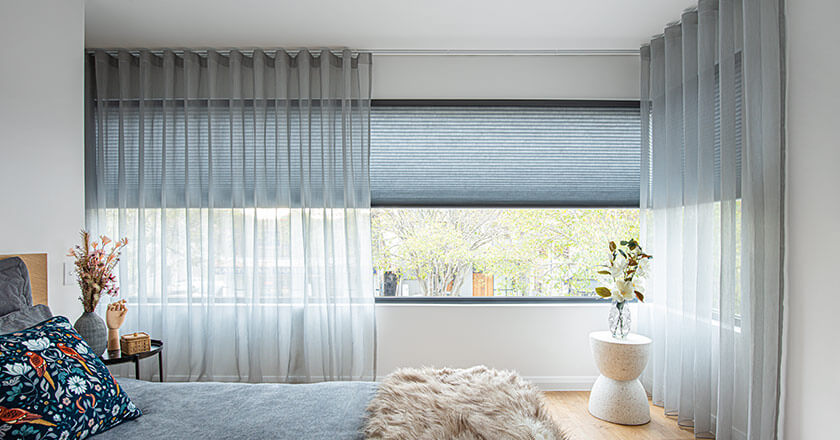 Mix & Match
The curtain fabric collection has been designed to beautifully mix fabric patterns and textures over Luxaflex Window Coverings.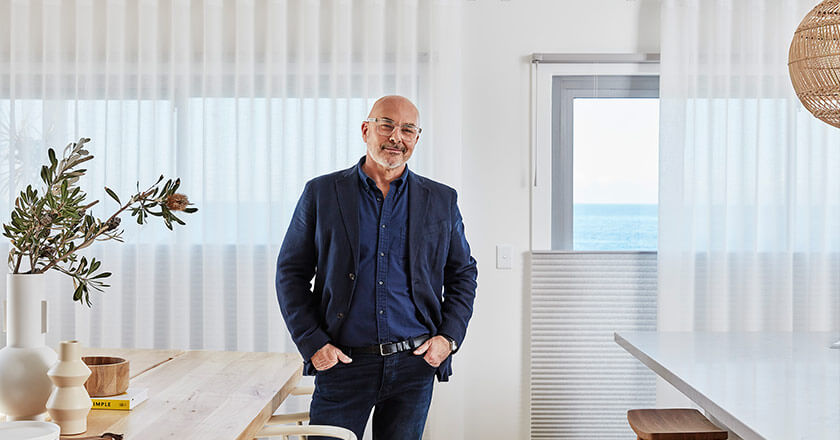 Neale Whitaker, Luxaflex Brand Ambassador
"Layering window coverings with a soft sheer curtain adds a beautiful softness, movement and texture to the room"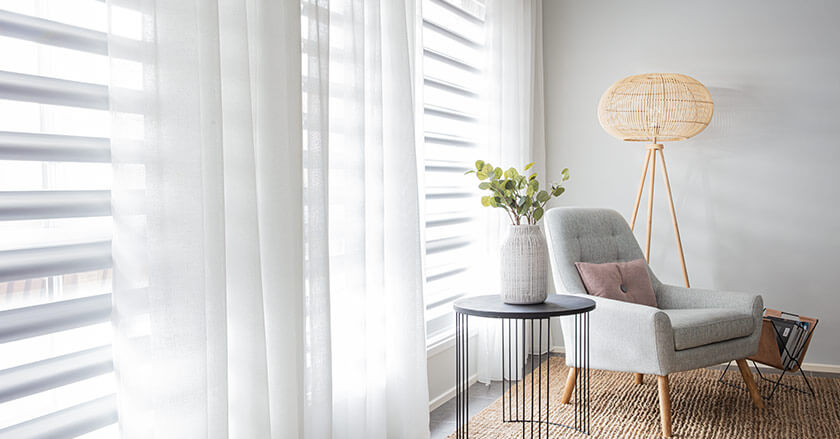 Create the Layered Look
Achieve our signature layered look with Luxaflex Curtains and Luxaflex Window Coverings from the SoftShades Collection. This perfect pairing is the ultimate solution, balancing functionality, performance and style to meet your exact needs for every window.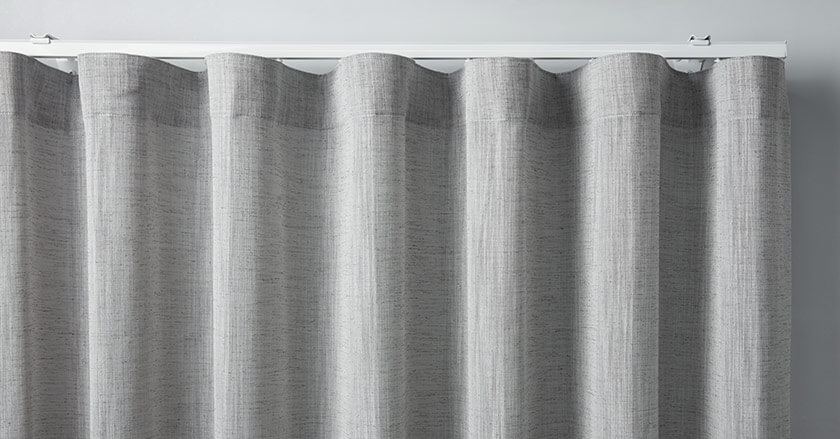 Beautiful Styles
From modern and unstructured to formal and sophisticated, there is a curtain style available to suit your individual style. Curtain styles available include: the contemporary Wave that features a soft continuous 'ripple' effect, perfect for modern living spaces; Double Pinch and Triple Pinch Pleat style for a tailored and traditional look; Inverted Pleat features a smooth flat appearance; and the Pencil Pleat style beautifully gathers fabric for a relaxed and welcoming touch.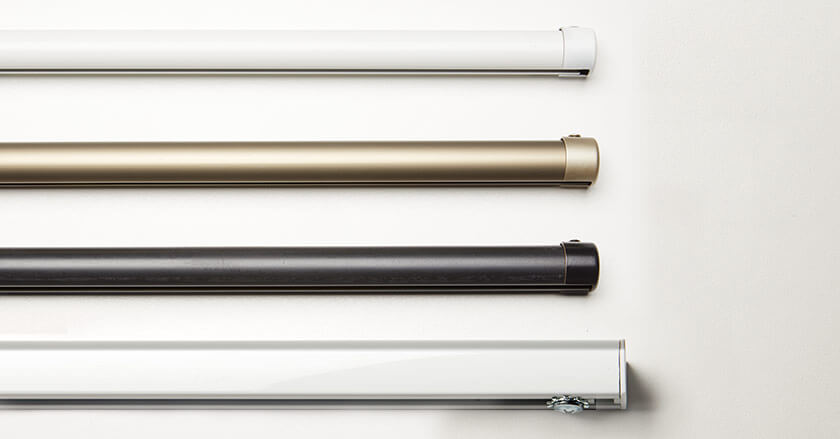 Finishing Details – Track and Rod
Choose from the U-Track or Tracked Rod to finish your curtain look.
The Tracked Rod allows you to create a bold statement. Designed to be seen, it adds a decorative finishing touch and is available in 3 modern colours to suit all curtain styles.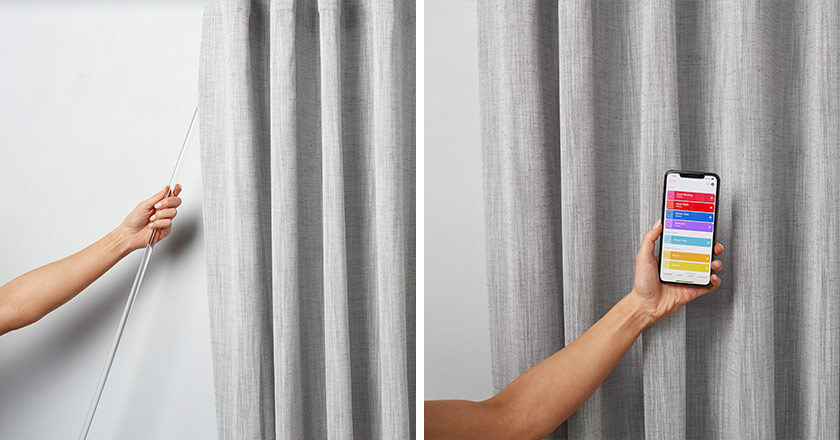 Convenient Control
Available with two operating options, manual wand control or motorisation. The manual wand control allows you to hand draw the curtain along the track to open or close the shade. The stylish clear acrylic wand is available in a variety of lengths for flexibility across all window sizes, and can allow for left stacking, right stacking or centre opening options.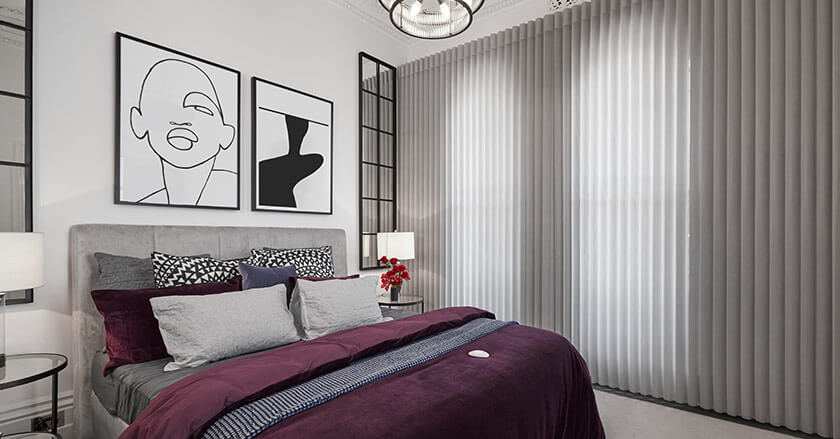 Luminette Privacy Sheers
Want more from your window covering? Upgrade to Luminette Privacy Sheers which provides the softness of a curtain but with added functionality and a cleaner aesthetic.
---
Browse our interior range